Gwinnett County Child Custody Attorneys
Aggressively Fighting for Your Child's Best Interest and to Meet Your Legal Goals
Child custody is the most important issue in a divorce or breakup. Your children are the innocent bystanders as your relationship falls apart. They need and deserve a peaceful and stable life following the separation of their parents. At Daniels & Taylor, P.C., our custody attorneys focus on both your rights and the best interests of your children, serving clients in Lawrenceville and beyond.
Discuss your custody case with our custody attorneys today. Call (770) 285-1673 or contact our Gwinnett County child custody lawyers online.
Do I Need a Child Custody Attorney?
Child custody is an incredibly important legal matter that requires proper representation. It is highly recommended to consult with a custody attorney to make sure your rights are adequately represented. While it is possible for individuals to negotiate custody matters without the assistance of an attorney, custody attorneys can provide a more comprehensive understanding of the complex family laws associated with custody agreements. Having experienced legal counsel during custody negotiations can also act as support during emotionally difficult proceedings. With all this considered, we recommend consulting with a custody attorney from Daniels & Taylor, P.C. when dealing with child custody matters.
The Importance of a Favorable Custody Arrangement
Time flies and you don't want to miss out on those special moments in your child's life. You need to be there to see your baby's first steps, to teach them to ride a bike, to take them to soccer or karate, or just to hold them when they get their heart broken. You want to help your child with homework, limit the time they spend on the internet, and go to bed at night knowing that they are safe. You will have more joy and less stress in your life when you have primary custody and control.
You can contest child custody by filing for a divorce or a change of custody. The court may also modify child custody in a Juvenile Court action. Custody is always decided by a judge rather than by a jury. The state strongly favors giving children an opportunity for frequent visitation with both parents when it is in the best interests of the child.
How is Child Custody Determined?
If you and your partner cannot agree on a custody arrangement, the matter will be taken to court. Judges are given broad discretion in making their decision. It is important to hire a Gwinnett County child custody attorney who has experience with how each judge weighs these factors.
Per O.C.G.A. Section 19-9-3, judges may consider many factors such as:
Your child's love, affection, bonding, and emotional ties with you and their siblings
Your love, affection, and ability to guide and educate your child
Your familiarity and capacity to provide for your child's needs, taking child support into account
Your involvement in your child's educational, social, and extracurricular activities
Your employment schedule
Whether you wish to maintain continuity in your child's life in a safe and stable environment
The stability of support systems in the community
Each parent's mental and physical health
Any special needs your child may have
Recommendations by a court-appointed custody evaluator or guardian ad litem
History of substance abuse, child abuse, or criminal history by either parent
Legal custody gives you the rights and duties to decide matters of health care, education, religion, and overall welfare. Physical custody establishes where your children will live and sets the schedule for parenting time. At Daniels & Taylor, P.C., we can help you secure both legal and physical custody of your child or children.
Types of Child Custody in Georgia
In the state of Georgia, there are two types of child custody - physical and legal custody:
Physical custody is when a parent physically lives with the child. Physical custody can be shared by both parents and this is referred to as "joint custody."
When a parent has legal custody, they are in charge of making all major decisions for the child. These include medical, legal, educational, and religious decisions. A judge can award joint legal custody and this would mean both parents have a say in these decisions.
Child Custody Mediation vs. Litigation
Your children should not be in the middle of a child custody dispute between you and your spouse. Your separation is traumatic enough without your kids witnessing you both waging war. We encourage you to find a middle ground and negotiate or mediate your disputes. If you and your spouse cannot agree on a child custody arrangement, we will not shy away from courtroom litigation.
Simply put, negotiation or mediation gives you control over the decisions. Having a judge decide the matter is akin to relinquishing control of a very important decision. In either case, it is important that you have an experienced Gwinnett County child custody lawyer to advise you and present your case.
Reach out to the custody attorneys at Daniels & Taylor, P.C. by calling (770) 285-1673 today.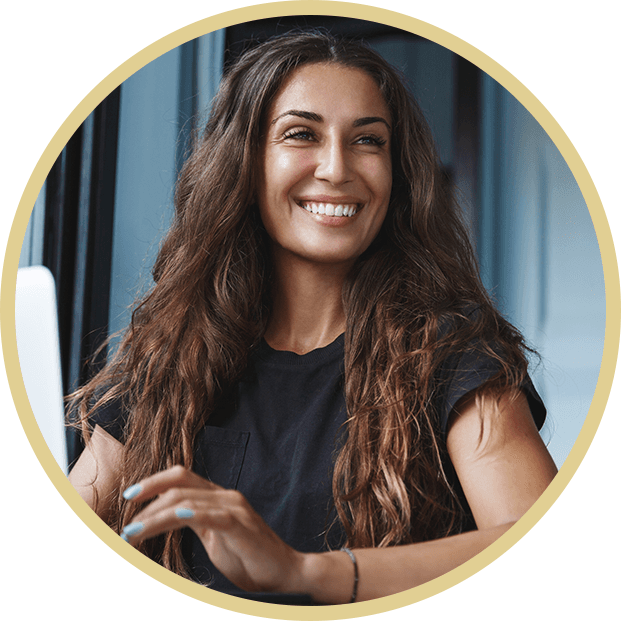 "Daniels & Taylor was the perfect law firm!"

- C.G.

"You have changed my life."

- Anonymous

"One of the most honest, straightforward attorneys."

- C.P.
WHy Choose Daniels & Taylor, P.c?
Professional & Trustworthy Clients are always our number one priority. We treat every client with the utmost respect and professionalism throughout every aspect of their case.

Established in 1994 Our firm has been serving clients in Gwinnett County for over 25 years. Lawrenceville is our town!