Lawrenceville Divorce Lawyers
Providing Legal Representation in Lawrenceville & Beyond Since 1994
Choosing to end a marriage is a harrowing experience. It's the end of a significant personal relationship, and it can also mean the loss of stability for your family and financial situation. Regardless of which partner initiates a divorce, the fallout impacts everyone in the immediate family. An attorney can ensure you, your children, and any assets are protected. Our Lawrenceville divorce lawyers will help you begin the process of ending your marriage. We will also provide measured and respectful legal assistance from the beginning to the end of the divorce process. Handling your divorce without an attorney fighting for your interests could end with the sacrifice of your opportunity to build a strong case to get what you deserve from the marriage. You can't risk losing access to your children and property by ignoring the seriousness of legal representation in these matters. To keep the peace, some couples give up their position and find themselves on the other side of a divorce settlement without any of the things they need to move forward. You must know that your divorce is handled properly and with your best interest in mind. The attorneys at Daniels & Taylor, P.C. can provide the divorce solutions you need to leave your marriage without losing everything you've worked for and built together.
Are you ready to file for a divorce? Call Daniels & Taylor, P.C., today at (770) 285-1673 or reach out using our convenient online contact form.
Seeking a Divorce in Georgia?
In Georgia, when you file for a divorce and there are details your attorney will need to know as you complete the process. Your divorce will be filed as contested or uncontested.
Contested Divorce: In a contested divorce, you and your spouse cannot agree on the main terms of the dissolution, so a judge or a jury settles the unresolved issues.
Uncontested Divorce: In an uncontested divorce, you and your spouse agree on the main terms of the dissolution. An uncontested divorce is less time-consuming and less expensive.
When seeking a divorce, the main terms of the divorce include:
Custody
Child support
Health insurance
Alimony
Property division
Attorney fees
Once you know you are ready to file for divorce in Georgia, you should meet with a family law attorney to seek guidance on how to proceed. In Georgia, there is no required separation period before you can file for divorce. You can file for divorce even if you still live with your spouse. However, once you file for divorce, you must remain in a 'bonified state of separation.' In plain English, that means that if you have sex with your spouse after filing for divorce then your case will be dismissed by the judge, and you will have to re-file the divorce and start the entire process over.
Help Resolving the Big Issues in Your Georgia Divorce?
Getting divorced is the legal separation of a couple's financial issues and joint interests. For many couples, getting a divorce is difficult because separating assets and sharing children isn't naturally easy.
Some of the most contentious issues include:
Child Custody, Visitation, & Support: Sharing the children after a marriage has ended can be one of the more challenging post-divorce requirements. Couples may find they need to complete rounds of negotiation to reach custody, visitation, and support plans. Couples must determine which parent will serve as the custodial parent and how custody determinations will impact support requirements. In Georgia, child support is based on a calculation created using parents' shared incomes.
Property Division: Dividing marital assets is complicated – especially for couples with many high-value assets. Georgia uses equitable division to divide marital assets fairly. Property is allocated between spouses, and while the final division won't be equal, it will be fair to each party. Most marital assets are considered joint property, which must be divided equitably. Exceptions typically apply to inheritances, personal gifts, and assets protected by prenuptial agreements.
Alimony: Spousal support, also referred to as alimony, is a payment made to financially dependent spouses unable to support themselves post-marriage. Typically, spousal support is awarded for a reason, for example, if one party sacrificed a career to support their spouse's career. Alimony payments are becoming less common as more spouses are equally employed.
Why Choose Daniels & Taylor, P.C.?
The Lawrenceville divorce lawyers at Daniels & Taylor, P.C. are experienced professionals with decades of experience helping clients navigate even the most contentious divorce. We've provided the residents of Lawrenceville and surrounding communities with measured and reliable legal representation since 1994. Our seasoned divorced lawyers can help you settle your Lawrenceville contested divorce through mediation, negotiation, or litigation. We are prepared to provide you with the legal services you need to ensure you are well-represented throughout the divorce process. In our experience, almost 90% of divorces can be settled outside of court, so let our divorce lawyers help you.
In need of a divorce attorney in Lawrenceville? Contact Daniels & Taylor, P.C., today at (770) 285-1673 or online for experienced representation!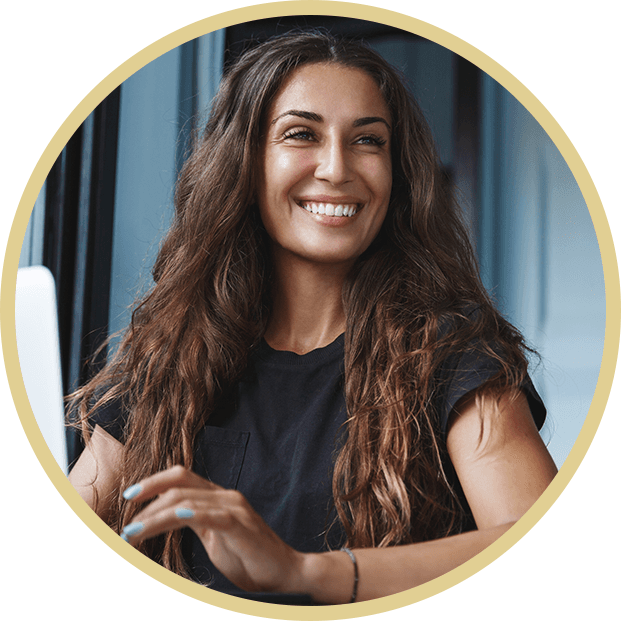 "Daniels & Taylor was the perfect law firm!"

- C.G.

"You have changed my life."

- Anonymous

"One of the most honest, straightforward attorneys."

- C.P.
WHy Choose Daniels & Taylor, P.c?
Professional & Trustworthy Clients are always our number one priority. We treat every client with the utmost respect and professionalism throughout every aspect of their case.

Established in 1994 Our firm has been serving clients in Gwinnett County for over 25 years. Lawrenceville is our town!