Gwinnett County Alimony Lawyers
What is Alimony?
Alimony is an allowance from one party's estate for the support of the other party when spouses are living apart. It may be granted in cases of divorce, voluntary separation, or abandonment.
Alimony can be awarded to either spouse based on the needs of the spouse and the ability of the other spouse to pay. It can be paid from the earnings, marital property, or separate property of the payor.
At Daniels & Taylor, P.C., we help clients navigate family law cases involving alimony. Whether you are seeking an alimony award during your divorce or hoping to avoid overpaying alimony, our team is ready to help.
---
Call our Gwinnett County alimony attorneys today at (770) 285-1673. We serve clients in Lawrenceville and beyond.
---
How to Get Alimony in GA
In Georgia, a spouse may seek alimony (also known as spousal support) in a divorce proceeding. To be eligible for alimony, the spouse seeking support must demonstrate a financial need, and the other spouse must be able to pay.
Here are the steps to seek alimony in Georgia:
File for divorce: The first step is to file for divorce in Georgia. In the divorce petition, the spouse seeking alimony should request spousal support.
Evidence of financial need: To receive alimony, the spouse seeking support must demonstrate a financial need. This may include providing evidence of income, expenses, and assets.
Provide evidence of ability to pay: The spouse who will be paying alimony must be able to do so. This may include providing evidence of income, expenses, and assets.
Consider the types of alimony available: In Georgia, there are several types of alimony available, including temporary alimony, rehabilitative alimony, and permanent alimony. The type of alimony awarded will depend on the circumstances of the case.
Negotiate or go to court: If the parties can agree on the terms of alimony, they can negotiate a settlement agreement. If they cannot agree, the court will decide based on the evidence presented at a hearing.
How Does the Court Determine Alimony?
The needs of a spouse and the other spouse's ability to pay are the controlling factors in making an award of permanent alimony.
The following factors must be considered in determining the amount of alimony, if any, to be awarded:
The standard of living established during the marriage
The duration of the marriage
The age and the physical and emotional condition of both parties
The financial resources of each party
Where applicable, the time necessary for either party to acquire enough education or training to enable him or her to find gainful employment
The contribution of each party to the marriage, including but not limited to services rendered in homemaking, child care, education, and career-building of the other party
The condition of the parties, including the separate estate, earning capacity, and fixed liabilities of the parties
Other relevant factors the court deems equitable and proper
At Daniels & Taylor, P.C., our alimony attorneys in Gwinnett County understand how courts approach these cases and make decisions about spousal support awards. We can represent you no matter what side of the case you are on.
Understanding the Different Types of Alimony
When it comes to alimony, there are several different types that may be awarded depending on the circumstances of the divorce. It's important to understand these types in order to navigate the alimony process effectively. At Daniels & Taylor, P.C., our experienced alimony lawyers in Lawrenceville, GA can provide guidance and representation for any type of alimony case.
Here are some common types of alimony:
Temporary Alimony: Also known as pendente lite alimony, this type of alimony is awarded during the divorce proceedings to provide financial support to the lower-earning spouse.
Rehabilitative Alimony: This type of alimony is awarded to help the recipient spouse become self-supporting. It is usually provided for a specific period of time to allow the recipient to obtain education or training for a new career.
Permanent Alimony: As the name suggests, permanent alimony is awarded when the recipient spouse requires ongoing financial support indefinitely. This type of alimony is typically awarded in long-term marriages where one spouse has significantly lower earning potential or is unable to work due to health reasons.
Reimbursement Alimony: Reimbursement alimony is awarded when one spouse supported the other through education or training, and now seeks reimbursement for the financial contributions made during that time.
Transitional Alimony: Transitional alimony is awarded to assist the recipient spouse in transitioning to a new lifestyle or location after the divorce. It is usually provided for a specific period of time to help cover expenses related to the transition.
At Daniels & Taylor, P.C., we understand that every alimony case is unique. Our dedicated team of alimony lawyers will work closely with you to understand your specific needs and goals, and provide personalized legal solutions. Contact us today to schedule a consultation.
How Long do You Have to be Married to Get Alimony in Georgia?
Typically spousal support is awarded for a spouse ending a long term marriage (10+ years) where one spouse has minimal income earning potential. Spousal support payments are calculated and awarded by the court. There are no set formulas for calculating spousal support in Georgia. The financial support calculation process could be considered to be subjective and arbitrary. The basis of alimony is usually based on the needs of the spouse and the ability to pay by the other spouse. Temporary support is often awarded while a divorce process is being managed.
How does the Trump Tax Plan Affect Alimony?
Traditionally, alimony is treated as income to the person being paid and is tax-deductible for the person paying it. The Tax Cuts and Jobs Act of 2017 changes how alimony is treated by the IRS. If you get divorced after December 31, 2018, alimony is not taxable. That means alimony does not need to be reported as income by the recipient nor is it deductible by the payor.
This changes everything about how we can negotiate a settlement in your divorce. It will not be quite as important when splitting up property to label the payment as "property division" or "alimony."
---
Schedule an office consultation with Daniels & Taylor, P.C. today. Call our Gwinnett County alimony lawyers now at (770) 285-1673.
---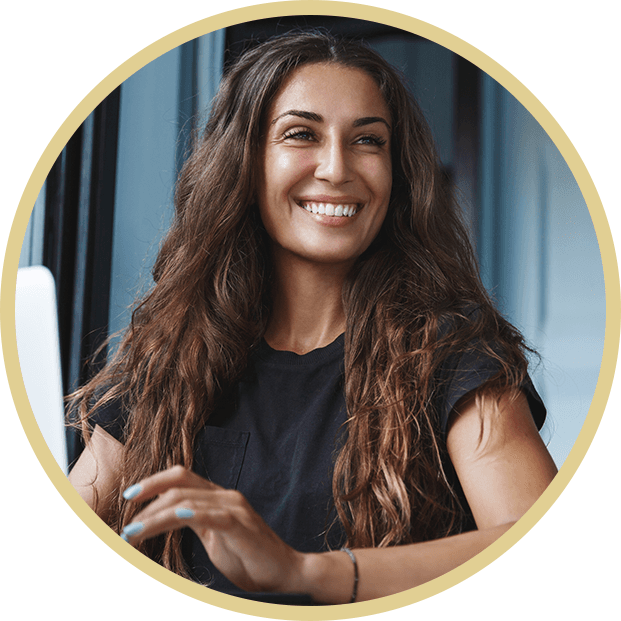 "Daniels & Taylor was the perfect law firm!"

- C.G.

"You have changed my life."

- Anonymous

"One of the most honest, straightforward attorneys."

- C.P.
WHy Choose Daniels & Taylor, P.c?
Professional & Trustworthy Clients are always our number one priority. We treat every client with the utmost respect and professionalism throughout every aspect of their case.

Established in 1994 Our firm has been serving clients in Gwinnett County for over 25 years. Lawrenceville is our town!