Gwinnett County Visitation Attorneys
Helping Create Parenting Time Solutions in Georgia
If you are like most other parents, your children are probably your top priority. The attorneys and staff at Daniels & Taylor, P.C., share your concern. Our law firm works hard to help you achieve parenting time arrangements that allows you to maintain rich and meaningful parental relationships with your children. We are creative in our approach, sensitive to the you personal needs, and work to protect the best interests of your children at all times.
---
Dealing with a visitation dispute? Contact our Gwinnett County visitation lawyers at (770) 285-1673 for the help you need today.
---
Whenever possible, family law courts in Georgia prefer visitation arrangements that allow both parents to enjoy meaningful time with their children. This usually means that a child will live primarily with one parent with the other parent given periodic visitation time, though many different arrangements are possible.
Our Gwinnett County visitation attorneys have years of experience helping clients achieve workable child custody and parenting time arrangements that satisfy your needs and your children's. In your case, we will develop a parenting time plan that spells out the rights and responsibilities of each parent, yet is flexible enough to accommodate unexpected or special events. In many cases, we can negotiate these arrangements in a process that avoids conflict and lays the groundwork for cooperation in child-rearing matters.
Steps to Take When an Ex-Spouse Withholds Visitation
After divorce, some parents don't get along and experience difficulties raising their children together. In many cases, the continuous friction in the relationship may result in the custodial parent withholding visitation from the noncustodial parent for a long period of time.
However, noncustodial parents have legal options to remedy this issue. Remember, both parties must always follow court orders or else face serious legal ramifications.
If your ex-spouse is withholding visitation from you, here are steps to take to enforce the court order and protect your rights:
Keep track of missed visits – Document every incident of missed visitation, written down in either a calendar, notebook, or somewhere private online. You may use this record to support your case in court.
Attempt to schedule make-up visitation time – If the custodial parent misses a visit, the court allows visitation time to be made up at a future date. Before considering getting the court involved, try to find an agreement on make-up dates with your ex-spouse, especially if both of you are on relatively good terms.
Send a demand letter – If the custodial parent fails to schedule make-up visits, ask your attorney to send a letter, warning that if the other parent continues to disobey the existing visitation order, then you will take legal action. The letter should also clarify you are willing to resolve any issues without going to court.
Ask the court to enforce the order – If the custodial continues to violate the visitation order despite the demand letter, you can file a motion to have the court enforce the order and hold your ex-spouse in contempt. When it comes to enforcement, the court can order the interfering parent to schedule make-up visitation, attend parenting classes, or pay for any costs caused by inference. On the other hand, holding the custodial parent in contempt of court can lead to fines and even jail time.
Repeated withholding of visitation can also be grounds for a change in custody. However, doing so involves modifying the custody order, which is a separate motion.
It is important to understand that withholding child support is not the proper solution and can result in legal action taken against you. Child support and visitation are two separate issues and your child is entitled to child support payments, not the custodial parent.
Let Our Lawrenceville Visitation Lawyers Fight For Your Family
Daniels & Taylor, P.C., also represents clients in cases involving physical custody, modifications of custody and visitation, proposed child relocations, and other matters affecting the lives of your children. Whatever the nature of your case, you can be assured that we will be vigilant in the protection of your rights and interests. We represent clients in the Greater Atlanta area, including Gwinnett County, Walton County and the communities of Lawrenceville, Loganville, Norcross and other cities.
---
Don't go through a child visitation dispute alone. To speak with an experienced Gwinnett County visitation attorney, contact Daniels & Taylor, P.C. today.
---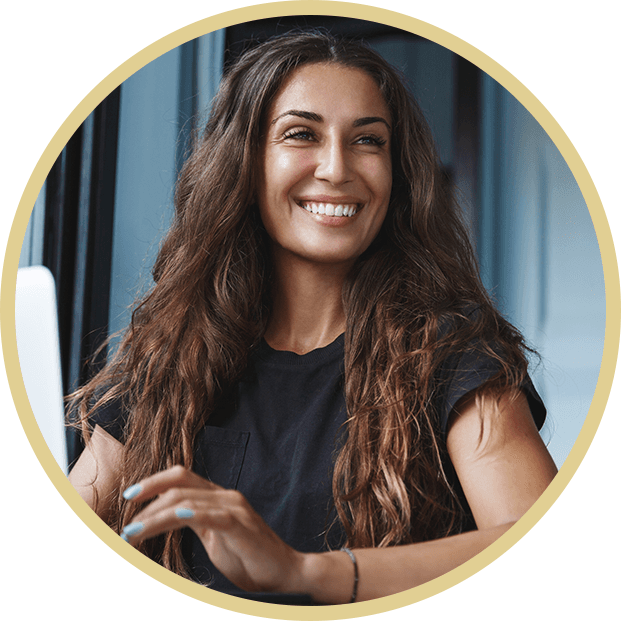 "Daniels & Taylor was the perfect law firm!"

- C.G.

"You have changed my life."

- Anonymous

"One of the most honest, straightforward attorneys."

- C.P.
WHy Choose Daniels & Taylor, P.c?
Professional & Trustworthy Clients are always our number one priority. We treat every client with the utmost respect and professionalism throughout every aspect of their case.

Established in 1994 Our firm has been serving clients in Gwinnett County for over 25 years. Lawrenceville is our town!