Uncontested Divorce Lawyer In Gwinnett
Move on, stay strong, & call now.
Whether contested or uncontested, the end of a marriage is rife with emotional elements. Difficult decisions have been made as you and your spouse have decided to go your separate ways. Even if you see eye-to-eye on those decisions, you need the help of an experienced family law attorney to draft the necessary documents and to be certain that the agreement is in compliance with the law. These are the 7 steps to getting a divorce when you have a lawyer.
Step 1 – The Questionnaire
When you come to our office to meet your attorney for the first time, we will ask you to give us some basic information about yourself, your spouse, your children, your property, your finances, and your marriage. Your lawyer and paralegal will use all of this information to build your divorce paperwork and prepare a road map for your life after the divorce. It is important that you give us all of the information we ask for so that we can get your divorce done and over with because we know you just want to move on with life. Let us get started on your uncontested divorce today. Call us at (770) 285-1673.
Step 2 – Your Homework
We understand that you may not know the answers to all of the questions we ask. Maybe you don't know your EXACT 401K balance or the address of your spouse's employer or the VIN number to your car. Most people don't know all these details by heart, however, these details are important. That's where the "homework" comes in. When you leave our office we will send you home with some paperwork to help you gather all the information we will need to get your divorce started.
The sooner you finish gathering the details, the sooner we can get started. Once you have everything, you can drop it all off at our office in person or simply email the information to your lawyer or paralegal and they will start preparing your divorce papers.
Step 3 – The Hard Part
Lucky for you, we do the hard part. There is a lot of work in preparing, drafting, carefully proofreading and revising one set of divorce papers. Usually, the packet is forty (yes 40) pages long or more. Any marital settlement agreement must meet the standards of Georgia law as it relates to custody, visitation and child support agreements. An attorney with vast knowledge of the laws is mandatory and we provide that level of advocacy.
We take the stress off of you and get everything ready based on the information you gathered in Step 2 above. At this point, just be sure to monitor your email every day. Your life and your divorce is one of a kind and we may need to ask you some follow up questions. Please give your attorney/paralegal team some time and patience so they can get the job done right.
Your lawyer will be able to spot potential problems before the problem even exists and it is your lawyer's job to craft language in your paperwork that will solve those problems if they ever arise. The reason your lawyer can "predict" these issues in advance is because they have solved similar problems in the past. This is why it is so important to hire a lawyer with experience who has the power to see all the issues.
Step 4 – Signing the Papers
After you sign all the papers, it will be your spouse's turn. You will need to take the papers to your spouse and you will ask them to sign and notarize the papers. "Notarize" means that your spouse will need to sign the papers in front of a witness, called a notary. You spouse can usually get the paperwork notarized at their bank or even at the UPS store. Once the paperwork is signed and notarized, simply bring all of the paperwork back to our office.
Step 5 – Hurry Up & Wait
After you give us the signed papers, we take care of filing the divorce with the Clerk of Courts and we pay the filing fee for you. Then the Court makes you wait. Georgia has a 30 day "cooling-off period" so that the Judge cannot finalize your divorce until 30 days after we file the paperwork. This also gives you a chance to think about all the terms of the divorce in case you change your mind about something.
If your divorce involves custody of your minor children, you will be required to attend a parenting seminar during this period. The classes vary depending on what county you file for divorce. The class helps you and your soon-to-be-ex learn how to co-parent after the divorce. Don't worry because you don't both have to take the class together. You can each take the class separately. We will provide you with more information based on where you live.
Step 6 – Mark Your Calendar
After the 30 day waiting period is over, you will come to our office to sign one more set of papers that we have prepared in the meantime. This final set of papers will simply ask the Judge to grant your divorce without you having to go to court. Most of the time (but not always) the Judge will agree and will sign the "Final Judgment and Decree" which will make your divorce official. As soon as the Court tells us that your divorce is final, we will contact you with the great news.
Step 7 – Celebrate!
Then it's over! You can celebrate being single again and move on with your life. Since we were able to get you the result you wanted, we would really appreciate if you would be willing to write a review on Google about your 5-star experience with your lawyer and paralegal.
We have helped Georgia residents get through challenging personal times through advocacy and protection of their rights for over 23 years.
WE CAN HELP YOU! Contact our Lawrenceville law office at (770) 285-1673.
The Benefits From a Peaceful Uncontested Divorce
An uncontested divorce is cost efficient and can be completed in a relatively short period of time. You and your spouse may not even have to go to court. You and your children will not be dragged into contentious disputes. There are many winners in this "win-win" scenario. We can explain the issues that need to be addressed and provide you with guidance to resolving these issues yourselves.
Contact Us
From our office in Lawrenceville, our lawyers represent clients in communities throughout Gwinnett County, Georgia. Call us at (770) 285-1673 or contact us by email to arrange a consultation with one of our experienced Lawrenceville family law attorneys today.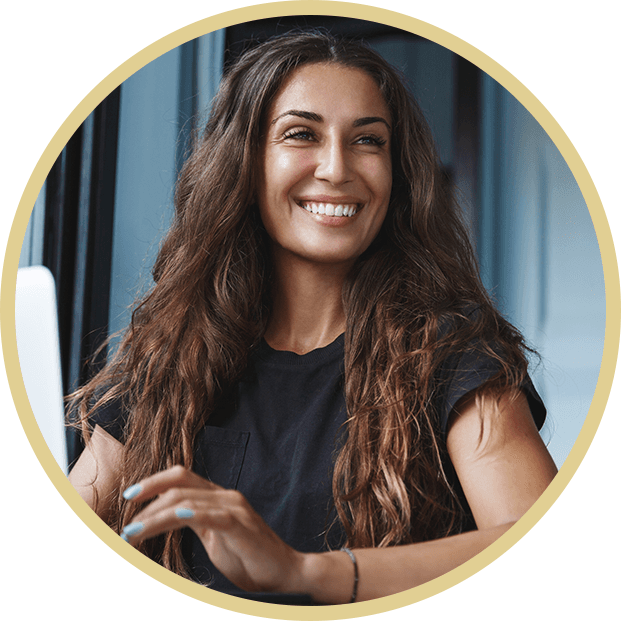 "Daniels & Taylor was the perfect law firm!"

- C.G.

"You have changed my life."

- Anonymous

"One of the most honest, straightforward attorneys."

- C.P.
WHy Choose Daniels & Taylor, P.c?
Professional & Trustworthy Clients are always our number one priority. We treat every client with the utmost respect and professionalism throughout every aspect of their case.

Established in 1994 Our firm has been serving clients in Gwinnett County for over 25 years. Lawrenceville is our town!