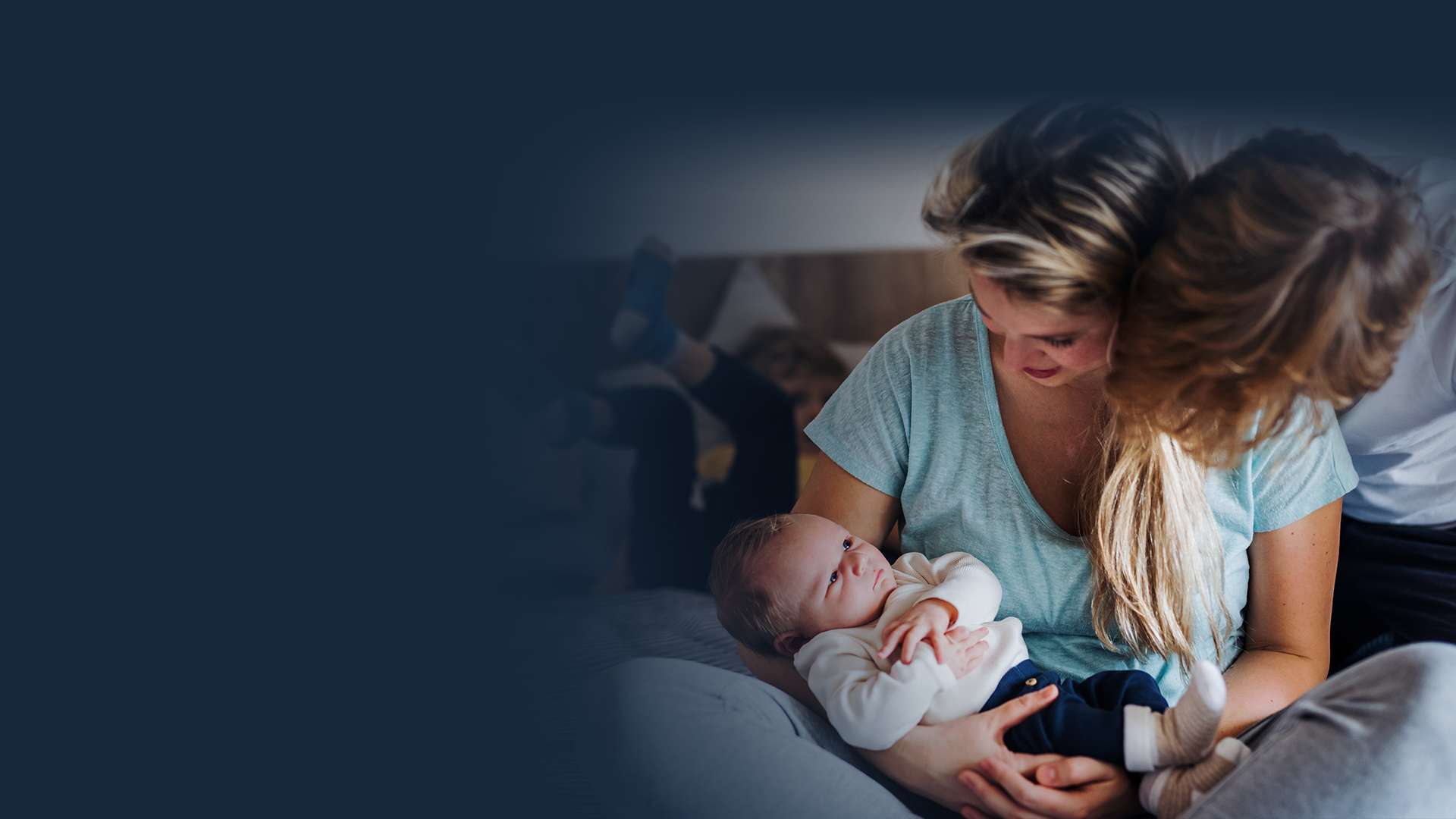 Decades of Experience Defined by Family Values
Fighting for your family & future

Family Lawyer in Gwinnett County
GET STRAIGHTFORWARD Family Law SUPPORT WITH NO JARGON & NO ADDED HASSLe IN LAWRENCEVILLE & BEYOND
Chances are that when you are facing a family law matter, you will not be coming to us in your best emotional state. Decisions are hard to make when you are facing highly personal issues. You need an advocate who focuses on your rights while maintaining high standards of professionalism and integrity. Our team of family lawyers in Gwinnett County will help you in your time of need.
Call our team of family lawyers in Gwinnett County today at (770) 285-1673 or contact us online to schedule a consultation. Ask about our financing options through LawPay.
Consult with Daniels & Taylor, P.C. Today
From our office in Lawrenceville, our family law attorneys represent clients in communities throughout Gwinnett County. With a reputation for success and a team of dedicated professionals, we can help your family overcome any challenge you are facing.
We won't sugarcoat the truth. We will tell you what you NEED to hear and not just what you WANT to hear. We strive to return your phone calls within 24-48 hours and keep you informed of what is going on in your case at every step of the process.
Our Family Law Services
At Daniels & Taylor, P.C., our family law attorneys in Gwinnett County stand by you during difficult times and help you make those difficult decisions.
Our family law practice includes the following:
Uncontested divorce — While the process is more cooperative, you still need a family law attorney to help with all the details of your divorce. Just because your divorce is uncontested does not mean you should forsake protecting your rights.
Family Violence/Temporary Protective Order— Domestic violence victims and those wrongly accused of violence can come to us for legal support. Whether we are protecting the safety of the abused or the rights of the alleged abuser, we aggressively pursue the facts and present them to the court in a clear manner.
Contested divorce — Attorney Tony A. Taylor, a co-founder of our firm, has the experience to handle the most complicated and contentious of divorces. You need a strong and ethical advocate to fight for a favorable outcome.
Child custody and modifications — Since child custody is considered by many parents to be the most important issue, our family law lawyers work diligently to look out for the best interests of the child.
Child support — Money matters can turn a cooperative divorce into a courtroom battle. Our job is to gather all the facts and calculate child support to ensure your children's needs are met now and in the future.
Enforcement/contempt — If your ex-spouse is not following the divorce decree or custody order, we can assert your rights.
Alimony — Also known as spousal maintenance, we have the experience and knowledge to help you through questions regarding monetary payments to (or from) your ex-spouse to maintain your expenses after your divorce.
Property division — As you divorce, all property you acquired during the marriage is subject to equitable division. Our family law attorneys can help you with a plan to divide marital property and advise you of your legal rights.
Paternity - Paternity actions are brought to establish a biological father's duty to pay child support.
Legitimation — Legitimation actions are brought to establish a father's right to custody and parenting time.
Fathers' rights — The rights of fathers are becoming more prominent and accepted in our courts. In many cases, fathers can provide an equally supportive and nurturing environment for their children. Our family law attorneys will fight to tell your side of the story and protect your rights regarding custody, visitation, and support.
Adoption — It is a joyous occasion to add a new child to a family. However, adoption can be a long and complicated road. Our team can help you navigate the adoption process and avoid legal pitfalls along the way.
Grandparents' rights — Like fathers, the rights of grandparents in having custody and access to their grandchildren are increasingly recognized in Georgia courts. Our family law lawyers work diligently to have your story heard
Qualified Domestic Relations Orders — As part of a property settlement, QDROs can be used to transfer or divide funds between pension plans and retirement plans.
"Daniels & Taylor was the perfect law firm!"

- C.G.

"You have changed my life."

- Anonymous

"One of the most honest, straightforward attorneys."

- C.P.
Let us put our experience to work for you
WHy Choose Daniels & Taylor, P.c?
Professional & Trustworthy Clients are always our number one priority. We treat every client with the utmost respect and professionalism throughout every aspect of their case.

Established in 1994 Our firm has been serving clients in Gwinnett County for over 25 years. Lawrenceville is our town!
Contact us Today
Having trouble with loved ones? Contact us today at
(770) 285-1673

or online to arrange a meeting with one of our experienced family law attorneys in Gwinnett County. Ask about our financing options through LawPay.